The table tennis section have teams playing in the Gloucester and Cheltenham (New for 2017!) Leagues between September and March and meet for practice sessions out of season as well as social sessions at lunchtime.  All sessions take place in the Barnwood sports pavilion.
Lunchtime sessions are Tuesdays 11.45 – 12.30 on a fortnightly basis (alternating with the Fitness Training). 
Home nights for league matches are Tuesday (Cheltenham League), Wednesday (Gloucester League A & C Teams) or Friday (Gloucester League B Team) 19.00 – 23.00.  
Match results and more information about the local leagues can be found on their websites:
The league season is now well underway and the teams are sporting their new EDF team T shirts:
A Team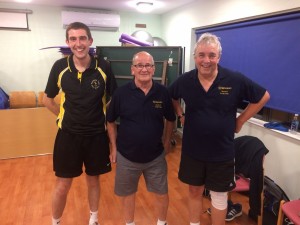 B Team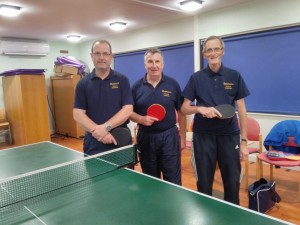 C Team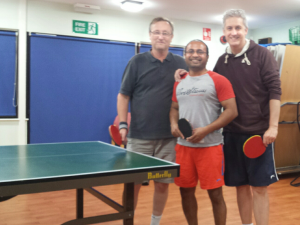 General enquiries to George Evans (Chairman) at evansg17@hotmail.co.ukNew players welcome – please contact any of the following:
Lunchtime sessions or Barnwood office queries to Shiva Alishetty (Treasurer) (contact via Outlook at Barnwood or via the S&SC Office)
The section Secretary is Dave Metcalfe (contact details available via S&SC Office)